REWARD THROUGH SUFFERING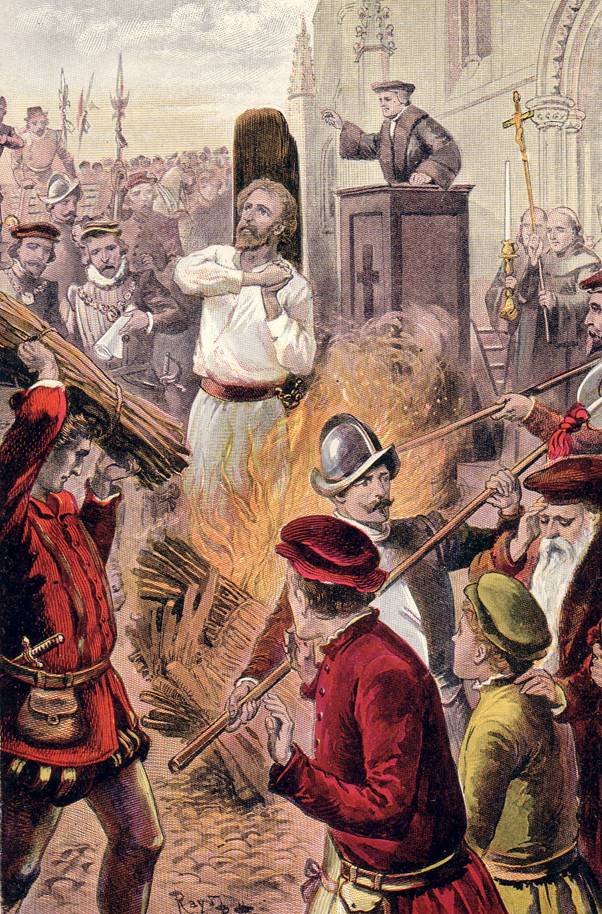 It is tragic how many evangelicals abhor responsibility truth. A striking example has been given by Dr. Basil Atkinson. He says, commenting on the fruit promised to the overcomer (Rev. 2: 7): "The idea has sometimes been mooted that an overcomer is a special kind of Christian. This is not so. The New Testament knows of no special kind of Christian, though we all know people who believe that such cliques exist today, yet only if they suppose themselves to belong to them! An overcomer is another name for a believer. He will be freely given the fruit of the tree – that is to say, he will enjoy the gift of everlasting life."
BACKSLIDERS
What does this mean? That the worst backsliders, and one who dies as such, will receive all the golden prizes and honours, designed for devoted service even to martyrdom, which our Lord holds out to the Seven Churches; and if these are attained simply by saving faith – and the Lord says that every overcomer will receive them – then every believer must receive them all. Not only does such exposition baffle all comment, but the solemn warnings of our Lord and the Apostles, addressed beyond all challenge to believers, are made totally irrelevant to the Church. What will such evangelicals feel when they discover the truth at the Judgment Seat of Christ?
-------
REWARD THROUGH SUFFERING
It is vital to the Gospel that reward and salvation are totally sundered. Reward is a recompense for service rendered; a prize gained by conduct; a wage paid for labour accomplished. "Do good," our Lord says, "and your reward shall be great" (Luke 6: 35). "To him that worketh," says the Apostle, "the reward is not reckoned as of grace, but as of debt" (Rom. 4: 4): that is, if he has worked for it, he has earned it, and the reward is his due. But [eternal] salvation is exactly opposite. "By grace have ye been saved through faith; and that not of yourselves: it is.the gift" - not the reward - "of God: not of works, that no man should glory" (Eph. 2: 8). No man has ever lived, or ever will live, that earned his salvation through works: it is a gift given purely and solely on the abandonment of all self-righteousness.
Reward as Motive
But, after salvation, reward becomes of immense importance, and an urge to the highest. The assertion not seldom made that it is wrong for a believer to seek reward is a blank contradiction of our Lord and the Holy Scriptures. "Take heed," the Lord Jesus says to His disciples, "that ye do not your righteousness before men, to be seen of them: else ye have no reward with your Father which is in heaven" (Matt. 6: 1). He invokes reward as a perfectly legitimate motive. "Love your enemies, and do them good, and your reward shall be great" (Luke 6: 35). Our Lord could not have put it more decisively:- "Whosoever shall give to drink a cup of cold water only" - a glass of water – "verily I say unto you, he shall in no wise lose his reward" (Matt. 10: 42). Even to unbelievers He says :- "How can ye believe, which receive glory one of another, and the glory that cometh from the only God ye seek not?" (John 5: 44). There is no crown without a cross.
Righteous Recompense
The design underneath reward is deep and wonderful. God grooves the running-tracks to reward deep down beneath the production of a perfected character: God's rewards are deliberately set to produce Christ-like lowliness, a body of umblemished purity, and hands of strenuous, unremitting labour. "Every one that hath left houses, or brethren, or sisters, or father, or mother, or children, or lands for my name's sake, SHALL RECEIVE A HUNDREDFOLD" (Matt. 19: 29). Our eye is on the prize: God's eye is on the spiritual athlete which running for the prize creates. So also reward indicates the justice of God. The servant who has become like his Lord, and done well like his Lord, shall enter into the joy of his Lord: "Whatsoever good thing each one doeth, the same shall he receive again from the Lord" (Eph. 6: 8). God's rewards are a recompense for fidelity that are absolutely essential to prove His justice. "Suffering, in the light of Calvary, is no longer a problem but a revelation, it is no longer adversity, but advancement, no longer calamity, but victory. Travail in the will and purpose of God means triumph of spirit now and dominion and enlargement throughout eternity." (T. M. Bamber).
Suffering
Now we reach one of the most exquisite expressions of this truth. "Our light affliction, which is for the moment, worketh for us more and more exceedingly* an eternal weight of glory" (2 Cor, 4: 17, R.V.) It is expressed elsewhere:- "I reckon that the sufferings of this present time are not to be compared" - the two are incomparable – "with the glory that shall be revealed to us-ward" (Rom. 8: 18). The affliction - weariness, sorrow, sickness, bereavement, death: the glory - the Throne surrounded with myriads of angels; innumerable witnesses watching the winning of the race; a body perfect, a crown, a throne awaiting the old physical wreck.
[* "Literally, in excess unlo excess" (the Pulpit Commentary).]
Transient Suffering
So our present situation is first summed up. "Our light affliction, which is but for a moment." Paul records the unique record of his own suffering, which serves as an admirable test of the truth of the statement. "Of the Jews five times received I forty stripes save one. Thrice was I beaten with rods, once was I stoned, thrice I suffered shipwreck, a night and a day have I been in the deep; in journeyings often, in perils of rivers, in perils of robbers, in perils from my countrymen, in perils from the Gentiles, in perils in the city, in perils in the wilderness, in perils in the sea, in perils among false brethren; in labour and travail, in watchings often, in hunger and thirst, in fastings often, in cold and nakedness" (2 Cor. 11: 24).* Is that light affliction? One opposite verse reduces us to utter silence:- "Their part shall be in the lake that burneth with fire and brimstone" (Rev. 21: 8). Is it but for a moment? Put against it - suffering for a few decades – "the smoke of their torment goeth up for ever and ever" (Rev. 14: 11). As we look back from the unending ages of eternity, our few decades here will be no more than a moment.
[* Obviously the chief affliction rewarded is suffering for Christ, but naturally our affliction covers all the believer's suffering. "He scourgeth every son whom he receiveth" (Heb. 12: 6).]
Effective Suffering
But we now face one of the most amazing revelations ever made. Our affliction "WORKETH FOR US" - is actually creating – "MORE AND MORE EXCEFDINGLY" - in ever growing expansion – "AN ETERNAL WEIGHT OF GLORY" - our glory is created, ever increasingly, by our suffering. Thus far more is stated than the mere fact that glory will follow suffering: it is the suffering which creates a loftier throne, a richer crown, a nobler heritage. In a complex machine we see a wheel revolving in an opposite direction to the working of the machine; but it is revolving other wheels which are driving the whole work forward. Could comfort go further? The fingers of sorrow are actually weaving the tapestry of glory: the deeper the sorrow, the heavier the glory. "If ye are reproached for the name of Christ, blessed are ye; because the Spirit of glory and the Spirit of God resteth upon you" (1 Pet. 4: 14).
Our Gaze
But a vital condition closes the revelation. Suffering creates, reward "while we look not at the things which are seen but at the things which are not seen." In the prayer of a Saint of the middle ages,- "O God, fix my eyeballs on eternity!" Centuries ago ships were afraid to go out of sight of the land, for they were guided by the hills and the mountains; but when the compass was discovered, they could go over the whole world and through the densest darkness. "The things which are not seen" are the compass of our redeemed lives. "The word here translated 'look at', is in other places rendered, 'take heed, consider, mark, observe attentively', and signifies serious fixed, repeated consideration: it signifies also to 'aim at', or 'pursue'" (J. Orton). Of all the persons in the Old Testament our Lord tells us to remember only one:- "Remember Lot's wife." Looking backward, not forward, she was instantly turned to stone.
The Pearl
It is beautiful to remember how a pearl is made. Dr. A. B. Simpson puts it thus:- "The pearl is made in the bosom of the oyster down in the Indian Ocean. The poor little mollusc has been tortured by a fragment of sand or rock that got into its shell and rasped and wounded and irritated it. At first it tried to drive it out by violence. It struggled against it. The more it struggled, the more the ragged bit of rock tore and rasped the bleeding flesh, until at last the little oyster lay back, and nature came to its relief. A crystalline fluid was poured upon the wound and around the little bit of sand or rock, and cushioned it over, softened it, smoothed it, and took away the rasp and the attrition. After a while, layer after layer of this beautibul fluid hardened on the surface of the little bit of sand, and it became a pearl." Later, it resides in the insignia of Royalty.
Salvation
An American worker, a Mrs. Barney, tells how sorrow and affliction brought a soul to Christ. A man in California, whom she visited, was said to be dying from consumption, and without any religion. As she entered his wretched home, he met her with a volley of curses and ordered her away. But day after day she went. She spoke sometimes of his mother and wife. But he only cursed the memory of their names. She spoke of Christ, but it only caused more violent cursing, and it seemed as if she must give it up. She took a friend with her one day, who had a little girl named Mamie. As they talked with the man, the little girl remained outside, and suddenly gave a bright and happy laugh. The man asked, "Was that the laugh of your little girl?" "Yes". "Will you bring her in?" he asked.
They brought her in, and for a moment a great pallor fell upon his face; then he broke out into violent sobbing. The little girl, touched with compassion came to him, and laying her hand on his, she said, "O poor man, I'm so sorry for you, and Jesus is so sorry for you,too." He took the little hand and asked, "Is her name Mamie?" "Yes," was the reply. "Oh," he said, "I had a little girl like her, and she died fifteen years ago. Her name was Mamie, too. Since she died, I have cursed the world, and God, and life, and everything. But when I saw your little girl, I thought of my little Mamie." Then Mrs. Barney turned to him and said, "Would you not like to see your little Mamie again?" "I would give a thousand lives and a thousand fortunes to see her for one moment."
Then she told of the love of Jesus, of the home above, and of the mercy that was so full and free. The great tears came, and the fountains of the deep were broken up. They knelt to pray, and little Mamie prayed a prayer that brought him through. A day or two later he went to a meeting. He stood on his trembling limbs and said, "Boys, you know how they turn the water in the sluices in the gold mines; and as it runs down the sluices, the water washes the dirt away and leaves the gold? That is what the blood of Jesus did for me. It washed almost everything away, but it left enough to see my Mamie and the Man that died for me; and now I am going to her and to Him because His precious blood washed me from all my sin."
-------
REWARD
"Behold, I come quickly, and my reward is with me" (Rev. 22: 12). There will be rewards enough to spare; you will never exhaust them: rewards to be won and possessed and rejoiced in; or rewards to be missed and lost and mourned for, surely, throughout eternity. Am I right in thinking that the thought of these rewards which God prepares for His people is an almost absent factor from most Christian lives? Think. Has the thought of God's reward attached to faithful witness stirred you up to witness for Him? Has God's promised reward for souls that are brought to Him, made you eager to bring souls to Him? Has God's promised reward made you patient in trial and under suffering? Has the promised reward made you bold to confess Him in the face of those who denied Him"
- HUBERT BROOKE, M. A.
-------
MARGARET AND MARY WILSON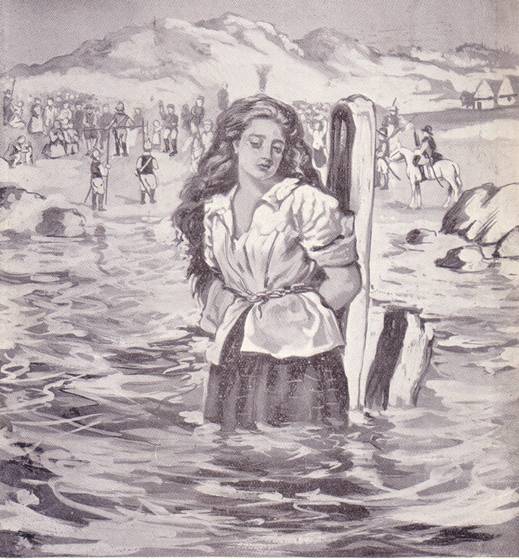 It was customary at the period, in order to find what was reckoned plausible ground of condemnation, to put to the arraigned persons such questions as the following: 'Was the rising at Bothwell rebellious, or not?' Or this, 'Will you pray for the king?' - questions put in an equivocal sense, and meant to lead to further admission from the parties accused. Or they were ordered to say, 'God save the king,' meaning thereby an acknowledgment not only of his civil authority, but also of his ecclesiastical supremacy. If the meaning intended to be put upon the words was inquired into by the accused, he was told that they implied not only the owning of his person and government, but also of his supremacy as head of the Church as well as of the State. As proposed, and intended to be answered, it was tantamount to a renunciation of the principles on account of which the adherents of the covenant felt called upon to testify. It was so plausibly worded as to make refusal to take it appear in the light of obstinacy and disloyalty: 'But,' says M 'Crie, with admirable truth, 'it was like the grain of incense which the early Christians were required by their persecutors to let fall on the altars of the pagan deities, - the slightest token, indeed, but still a token quite intelligible and well understood, of their renouncing the views of doctrine and principle held by them in reference to this particular.' We give, in illustration of the preceding remarks, a true tale of that sad time.
MARGARET WILSON
Gilbert Wilson, a farmer in Roxburghshire, who along with his wife conformed to prelacy, had two daughters. The latter having embraced covenanting views, refused to hear the episcopal incumbent, a refusal which entailed the leaving of their father's house, and the seeking shelter in bogs, hills, and caves. Their names were Margaret and Agnes. Both were of tender years, one being only eighteen, and the other a child of but thirteen. After trial, sentence of death was passed on them. The distracted father hastened to Edinburgh, and by payment of a large sum purchased the life of his youngest daughter, Agnes. But Margaret's doom was to be carried into effect; and, along with an aged woman of sixty-three, she was sentenced to death by being bound to stakes planted in the sea within flood-mark, in the neighbourhood of Wigtown. Margaret was implored by her friends to take the oath, and promise to hear the curate; but persisting in refusal, she was along with her companion tied to the stake in presence of an immense crowd, and surrounded by soldiers. Her aged companion's stake was further advanced, so that she was the first to suffer. She was struggling in the water, and nearly choked by the advancing tide, when the question was put to Margaret, what she thought of her friend now. 'What do I see,' she answered, 'but Christ in one of His members wrestling there? Think you that we are the sufferers? No; it is Christ in us, for He sends none on a warfare upon their own charges.' She continued praying as the water slowly crept up around, and at last nearly covered her person. Before life was gone, they pulled her up till she was able, after gasping, to speak. Then Major Windram, who commanded, asked if she would pray for the king; to which she replied, that 'she wished the salvation of all men, and the damnation of none.' 'Dear Margaret,' said a bystander, much affected, 'say God save the king,' when she replied, 'God save him, if He will, for it is his salvation I desire.' 'Sir,' cried he to the major, 'she has said it! she has said it!' On this the major, approaching within hearing, offered the abjuration oath, charging her instantly to take it, or be again immersed into the water. But she firmly replied, 'I will not; I am one of Christ's children. Let me go.' So she was anew thrust into the water, and drowned.
This touching incident has been finely rendered in verse by Mr Henry Inglis, in his 'Death Scenes of Scottish Martyrs.' We quote an extract:‑
I was down by Bladnoch side, Willie,
Low down by Wigtown bay;
For a crummie o' the hirsel
Had wander'd from the hazel brae,
And there I saw a sight of woe,
Of horror, and of shame,
That has frozen up my life-blood,
And sear'd my soul with flame.
In the tide-way of the ocean,
Full in the eye of heaven,
Bound like a heathen sacrifice
To deities of darkness given
Begirt by troops of savage men,
Some in the tide, and some
Watching ashore with pike and gun,
And dismal rolling of the drum;-
Two hapless, helpless women, Willie,
In midst of this array,
That might have stemmed the rushing charge
Of a thousand beasts of prey,‑
Were planted in the waxing wave,
Advancing sure and slow,
To meet the King of Terrors borne
Upon the crested ocean flow.
Two harmless, helpless women, Willie!
One was a feeble thing,
Stricken with sorrows and with years,
And weight of mortal suffering:
She was the farrest from the shore,
And I could only see
Her grey hair floating in the foam
Of her last struggling agony.
I was near hand to the ither:
Oh! she was young and fair!
What kenn'd she about Bothwell Brig,
Or risings at the Moss of Ayr?
They were foughten when that lassie Play'd
At gowans on the lea;
But judge and jury doom'd her
For Bothwell Brig and Ayr to dee.
Her cheek was wet wi' tears, Willie!
A lassie's tears will spring,
As surely as the laverock
In the lift of heaven will sing:
But like the notes from silver bells,
Unbroken, clear, and calm,
Arose in sacred melody
The music of her psalm.
The waves wore settling o'er her, when
A strong man waded in;
He was one that lo'ed the lassie weel,
One of her nearest, dearest kin.
He raised her in his arms of power,
Parted her streaming hair,
And press'd her cold lips to his own
In the frenzy of despair.
Oh! Maggic lass - come back, come back,
It is a harmless thing,
And ne'er can blight the covenant,
To bid 'God save the king.'
"God save him, an' He will," she said,
"It is my constant prayer,
That He may save all human‑kind,
Baith now and evermair."
"She hath said it! she hath said it!
Men, let the lassie free!"
But from the strand, with sword in hand,
Rush'd Winram, of the gallows tree,
And 'midst a storm of blasphemy
That might have dimm'd the sky,
He bade her swear the oath of fear,
That makes the covenant a lie.
I saw her calmly raise her head,
And calmly gaze on him;
I heard her last enraptured words,
Though sense and light were waxing dim
"I will not swear your impious oath,
Even in this last extreme of woe;
I am one of Christ's own children;
I hear Him call me - let me go!
-------
PERSECUTION
The last beatitude is the hallmark of the Kingdom. "Blessed are they that have been persecuted for righteousness' sake: for theirs is the Kingdom of Heaven." The Beatitudes opened with the Kingdom; they close with the Kingdom: they express the ripeness that enters: these are the children of the Kingdom. How remarkable that they are eight! Eight is the number of resurrection: theirs is the character stamped and sealed for the First Resurrection. So our Lord closes with the hall-mark of the Kingdom - suffering. "Those who are hunted, harassed, spoiled: the term is properly used of wild beasts pursued by hunters, or of any enemy or malefactor in flight" (Webstein). Some seven millions of Christians are laid to rest in the Catacombs, two millions of whom were martyrs. Sufferings for Christ are the title-deeds of the Kingdom. "Rejoice," for 'blessed' and 'happy' are interchangeable words at last: "leap for joy" - not in spite of the persecution, but because of it; "for great is your reward in heaven." The greater the suffering, the greater is the reward already in the heavens. "All that would live godly in Christ Jesus shall suffer persecution" (2 Tim. 3: 12); and our persecutors, by their very persecution, are actually adding to our blessing.
-------
JUSTIN MARTYR
Sichem, in Samaria, afterwards called Neapolis, was the birthplace of another renowned witness on behalf of the religion of Jesus, - Justin, whose parents appear to have been Greeks. They would seem to have been in good if not opulent circumstances, as their son visited various countries in pursuit of learning, according to a practice common at that period. He studied philosophy under teachers both of the Stoic, Peripatetic, and Pythagorean schools. But while thus assiduous in his endeavours to acquire earthly wisdom, he was brought to a knowledge of what was infinitely more important‑Christian truth. 'As I was walking,' he afterwards wrote, 'by the sea, I was met by an aged person of venerable appearance. We soon entered into a conversation; and having professed my love of private meditation, he soon hinted at the absurdity of speculation apart from practice. Having expressed my earnest desire of knowing God, while at the same time I was much in praise of philosophy, the stranger endeavoured to modify the high approbation I had expressed regarding the writings of Plato and of Aristotle, spoke of those of the Hebrew prophets as being of much greater importance, and entered at some length upon the nature of the Christian religion, and the evidence that might be brought forward in support of its truth. "Above all things," added the stranger, "pray that the gates of light may be opened to you; for they are not to be discerned accurately or understood except by the teaching of God in Christ." I saw him not again, but a fire seemed to be kindled in my soul, which began to glow with affection towards the prophets and the friends of Christ. Afterwards, weighing within myself the arguments of the aged stranger, I found, in the end, that the Holy Scriptures contained the true philosophy.'
The account thus presented to us of Justin's enlightenment is beautiful and interesting in its simplicity. The Spirit of grace had illuminated his mind; though in learning a system so entirely new, his former studies would prove a hindrance rather than a help. Now the main object of his study was a Book, full of the sublimest truths, but expressed in what many might consider a barbarous dialect of his native tongue, that would grate on the ear of so accomplished a scholar; a book only to be comprehended by those who read it prayerfully and with docility; but a book which afforded to his soul heavenly nourishment, the very bread of life, which taught that what the world accounted foolishness was indeed the highest wisdom and truth. What, too, must have been Justin's feelings of gratified surprise when he for the first time entered an assembly of the faithful, and saw the former slaves of concupiscence and lust now practisers of chastity; the teachers of magic who had burned their books of incantation; the once avaricious [greedy] ready to give freely to the common stock; previous enemies and haters living in harmony, praying for their opponents, and endeavouring, by meekness of wisdom and returning good for evil, to conciliate those by whom they were hated unjustly?
Justin repaired to Rome, still wearing the philosopher's garb, which he retained to the last. There he wrote a treatise in refutation of the heresies propounded by Marcion, and also two apologies for the Christian faith, the second of which was dedicated to the Emperor Marcus Antoninus. From Rome he removed to Ephesus, where, having already entered into controversy with the pagans and heretics, he engaged in argument with the Jews, holding his celebrated dialogue with Trypho, a learned individual belonging to that nation.
The experience of Justin resembled that of St Paul in more respects than one: in this more particularly, that he was enabled twice to visit Rome, - on the first occasion, to preach and depart; and on the second, to preach and die. The sceptre was then swayed by Marcus Aurelius, who cherished bitter hostility against the Christians. Justin accordingly, distinguished as a controversialist on behalf of the gospel, open and frank in expressing his convictions, and seeking to impress on others a sense of their importance, could not hope to escape. Crescens, a former opponent in controversy, and whose personal conduct was open to grave impeachment, brought an accusation against Justin, in consequence of which he was lodged in prison. Together with six companions, he was carried before Rusticus, the prefect, who had been tutor to the emperor. By him Justin was strongly urged to abjure the Christian faith. In reply he dwelt upon its reasonableness, observing that he had made trial of various kinds of learning, and of different philosophical theories, but had only found rest and peace of mind when he embraced the Christian doctrine, which it was then considered fashionable to despise. 'Wretch!' exclaimed the indignant magistrate, 'hast thou been captivated by THAT RELIGION?' 'I follow the Christians,' was the reply of Justin, 'and their doctrine is right.' 'What is that doctrine?' 'We believe the one only God to be the Creator of all things. We confess our Lord Jesus Christ to be the Son of God, foretold by the ancient prophets, who is now the Saviour, Teacher, and Master of all who come to Him for instruction, and who will hereafter be the Judge of mankind. As to myself, I am too mean to be able to say anything becoming His infinite Deity; that has been done by the prophets, who many ages ago foretold the coming of the Son of God into the world.' 'In what place are the Christians wont to assemble?' was the next question; thus replied to: 'The God of the Christians is not confined to one particular place.' 'Where do you instruct your scholars?' was asked; to which Justin replied by mentioning his place of residence, stating that he there instructed in the Christian doctrine such as resorted to him for that purpose. His companions were next examined, after which the prefect, having finished the questioning of the others, turning to Justin, said, 'Hear thou, who hast the character of an orator, and imaginest thyself to be in possession of truth: if I scourge thee from head to foot, thinkest thou that thou shalt go to heaven?' 'Though I suffer what you threaten,' was Justin's reply, 'yet I expect to enjoy the portion of all true Christians, knowing that the divine grace and favour are laid up for such, and shall be so while the world endures.' 'Do you think that you shall go to heaven and receive a reward?' was the next question put. 'I not only think so,' said Justin, 'but I am sure of it.'
They were then ordered to offer sacrifice to the gods; on which Justin remarked, that no man of sound understanding and true heart would consent thus to forfeit the divine favour. Being threatened with torment, he said, 'We are willing to endure torture for the Lord Jesus Christ. We are even happy at the idea, and shall have confidence at the awful tribunal of our Lord and Saviour, before which, by divine appointment, the whole world must appear.' The rest expressed their concurrence, saying, 'Despatch your purpose quickly, for we are Christians, and cannot sacrifice to idols.' They were sentenced to be scourged, and afterwards beheaded; when they were led out as faithful witnesses to the place of execution, and there sealed their testimony. Some of the brethren afterwards got possession of their bodies, which were buried in a suitable place.
--------
FAITHFUL TESTIMONY
What a privilege – to have the cross laid on me to bear it with Jesus; I could leap and sing for Joy! "Lay it on me, Lord," I cried, and henceforth I bound persecution as a wreath of glory round my brow.
- Charles Simeon
-------
A brilliant Chinese student was offered a fine position with the government. When Bishop Wilson S. Lewis asked the young man why he refused the splendid offer and volunteered to preach the gospel for a mere pittance, he said: "During the Boxer uprising I lived in an inland village where there was a temple for devil worship. The Christians were led by the soldiers to that temple and ordered to renounce their religion and bow before the devil image or they would be executed. I saw one hundred and sixty-three of my townsmen walk by the devil god with heads erect, when a little bow would have saved their lives – then out to a great beam over which they placed their heads for the swift stroke of the executioner's sword that sent their heads rolling in the dust. My father was one of that number. It was the unshaken integrity of their faith that thrilled me and gave me a longing for the new life. I must go back and tell my fellow townsmen of Christ."
- The Sunday School Times.
-------
The grace of God is free even to the vilest sinners; but the thrones of the Millennial Age are won by sacrifice, service and victorious achievement.
- Dr. A. B. Simpson.
"LET NO MAN TAKE THY CROWN."
I remember having read at the time of the pagan persecution, about twelve men, Christians, who were under the sentence of death, and the jailor of the prison had a strange dream just before the execution was to take place. He saw an extraordinary fine-looking man coming into the prison, and he had twelve crowns with him, and he went and tried the crowns on the head of the first prisoner, and the second, and right on to the eleventh, and the crown fitted the head of everyone. At last he came to the twelth and the crown did not fit him at all, and he told the jailor to come over and he put the crown on his head and it fitted him perfectly and he left it there in his dream. The next day the prisoners were taken away to be burned but when it came to the twelth man he recanted and cursed Christ and when the jailor saw that he said, "This is not what Christ deserves." He was asked, "And would you recant?" "No," he said, and took that man's place at the stake and got the Crown which awaited him. And so ought you, and so ought I to see that we would not lose the crown.
- NEIL CAMERON.
POSSIBLE CROWNS TO BE WON OR LOST
Five crowns are mentioned in the New Testament. First of all, there is the Crown of Life. Revealtion 2: 10 – "Fear none of those things which thou shalt suffer: behold, the devil shall cast some of you into prison, that ye may be tried; and ye shall have tribulation ten days: be faithful unto death, and I will give thee a srown of life." That means that we should be faithful even to the point of martyrdom; even if it means that we have to sacrifice our lives. If we are faithful to the point of martyrdom, then we will receive the crown of life. James 1: 12 – "Blessed is the man that endureth temptation: for when he is tried, he shall receive the crown of life, which the Lord hath promised to them that love him." Do you have a martyr's spirit? Do you love the Lord supremely? Then you will receive the crown of life - "To reign with Him (Christ) the thousand years" - before the rest of the dead (whose names are found in the 'book of life') are resurrected, "when the thousand years are finished" (Rev. 20: 6, 7, R.V.).
2. The Incorruptible Crown is described in 1 Corinthians 9: 24-27 – "Know ye not that they which run in a race run all, but one receiveth the prize? So run, that ye may obtain. And every man that striveth for the mastery is temperate in all things. Now they do it to obtain a corruptible crown; but we an incorruptible. I therefore so run, not as uncertainly; so fight I, not as one that beateth the air: but I keep under my body, and bring it into subjection: lest that by any means, when I have preached to others, I myself should be a castaway." We face the danger of being disapproved, of being a castaway! How important is it for us to concentrate: "This one thing I do"! How important it is for us to put God first and to seek first the kingdom of God and His righteousness!
3. The Crown of Glory is described in 1 Peter 5: 4 – "And when the chief Shepherd shall appear, ye shall receive a crown of glory that fadeth not away." This crown is for shepherds; for Sunday school teachers; for those who are concerned about the sheep and the lambs; for those who minister on the radio, in the Sunday school, in the church, on the streets, and in the home; for mothers and fathers who have the shepherd heart.
4. The Crown of Rejoicing is mentioned in 1 Thessalonians 2: 19 – "For what is our hope, our joy, or crown of rejoicing? Are not even ye in the presence of our Lord Jesus Christ at his coming?" This is the soul-winner's crown. Daniel 12: 3 – "And they that be wise shall shine as the brightness of the firmament; and they that turn many to righteousness as the stars for ever and ever." Are you going to receive the soul-winner's crown when you stand at the Judgment Seat of Christ before the 'First Resurrection'? (Luke 2;: 35; Rev. 6: 9-11; Heb. 11: 35; Luke 14: 14; Rev. 20: 4-6.). Are you declaring the whole counsel of God? Are you seeking to encourage others to become overcomers? (Rev. chapters 2 & 3).
5. We read of the Crown of Righteousness in 2 Tim. 4: 8 – "Henceforth there is laid up for me a crown of righteousness, which the Lord, the righteous judge, shall give me at that day: and not to me only, but unto all them also that love his appearing." Are you longing for the appearing of Christ on that day: the "day" in which He will rule this world in righteousness and peace? (2 Pet. 3: 8). Are you glad that Jesus is coming back again? Do you hope you will be "accounted worthy to attain to that age" (Luke 20: 35, R.V.)?
Five crowns are intended for you if you are a regenerate believer. You may lose one of them, or two of them, or three of them, or four of them. Oh, the tragity of it! You may even lose all five of them! You and I ought to be candidates for all five of these crowns.
Remember that we can build upon our Foundation with a host of varying materials: if we build with gold, silver and precious stones, then our works will stand the test of the fire and we will be rewarded. If we build with wood, hay and stubble, then our works will be destroyed by fire and we will lose our reward. What does this all mean? What is gold? What is silver? What is precious stone? Gold refers to God the Father; silver to redemption and Christ the Son; and precious stones to the Holy Spirit. If we preach, sing, work, pray and live in the energy of the Holy Spirit to the glory of God and the exaltation of Christ, then our works are gold, silver and precious stones; and they will stand the test of fire and we will be rewarded accordingly. If, on the other hand, our works are results of motives that are mixed – if we are selfish and if we are not living and working for the glory of God and the exaltation of Christ – if we are preaching, singing and working in the energy of the flesh – then our works are wood, hay and stubble. Wood is dead trees; hay is dead grass; stubble is dead wheat. Many works are dead works even if they are not wicked works. It is our motives which determine the value of what we do.
Some are going to be saved through fire, and some (whose righteousness exceeds that the the scribes and Pharisees) are going to enter into the kingdom of the heavens, (Matt. 5: 20). "For we must appear before the judgment seat of Christ" (The reference here is to regenerate believers.) "That every one may receive the things done in his body, according to what he hath done, whether it be good or bad." This is a most heart-searching truth. Every regenerate believer is going to stand at last in the presence of the Lord to receive a just recompense of reward; and to render an account of his stewardship: and, "it is required in stewards, that a man be found faithful" (1 Cor. 4: 2). The saints of the Lord who served faithfully and conscientiously are going to be vindicated in that hour. Those who have been criticized and misunderstood, those who have been ostracised, those who have been tortured, those who have been martyred here on earth are going to receive praise from the Lord. Don't lose your crown; do not lose your reward!
-------
"I come quickly: hold fast that which thou hast, that no man take thy crown" (Rev. 3: 2).
During the Napoleonic wars a French officer, a prisoner in Britain, was given a Bible. He was so impressed by its teaching that he yielded himself to the Lord without reservation.. Taunted by his comrades as a Protestant, he answered: "But I have done no more than my fellow-officer, Bernadotte, who has become a Lutheran." "He did so," they replied, "for a crown." "My motive," he declared, "is the same. Bernadotte and I differ only as to the place. His object was to obtain the crown of Sweden; mine is to gain an incorruptible crown in heaven." "He that overcometh, I will give to him to sit down with me IN MY THRONE" (Rev. 3: 21).
-------
THE KINGDOM A REWARD
There are passages of Scripture which plainly indicate that only those who are fully given up to the Lord, and are faithful to Him, will share the place of administration with Christ. We do not agree in every particular in what Mr. R. Govett has said* upon this point, but the following quotation is of special interest.
[* Mr. Govett believed all the regenerate will be resurrected out from the dead at the time of Messiah's Second Advent to be judged; and those not accounted worthy to reign with Christ during the Millennium would return again to Hades – the place of the dead.]
"Will all believers, then, reign with Christ? By no means. The Kingdom of the thousand years is never said to belong to those who only believe. There are not a few texts addressed to believers which declare that certain classes of them shall not enter the kingdom.
1. Those whose (active) righteousness shall not exceed that of the Pharisees (Matt. 5: 20).
2. Those who, while professors of Christ's name, do not the will of His Father (Matt. 7: 21).
3. Those guilty of strife, envy, and contention. (Luke 9: 46-50; Mark 9: 33-50; Matt. 18: 1-3).
4. Rich disciples (Matt. 19: 23; Luke 6: 24; 18: 24).
5. Those who deny the Millennium (Luke 18 17; Mark 10: 15).
6. The unbaptised (John 3: 5).
7. See also 1 Cor.6: 9, 10; Gal.5: 19-21; 6: 7, 8; Matt. 10: 32, 39; 16: 26; 18: 17, 18; Luke 9: 26."
Those who sit on the throne are evidently crowned ones, for the throne-sitters are always those who are crowned. We know from many Scriptures that all the saints will not be crowned, and therefore all will not enjoy the high places of sitting on the throne. Christ's injunction to the Church at Philadelphia is, "Let no man take thy crown" (Rev. 3: 11), which implies the crown may be lost or not gained. Again, when we listen to the Apostle Paul we hear him say that he "kept his body under" that he might obtain the incorruptible crown, and at the end of his earthly life, when he could say that he had kept the faith and finished the course, "henceforth there is laid up for me a crown of righteousness" (1 Cor. 9 : 25; 2 Tim. 4 : 8).
Yet again we listen to what our Lord said to the disciples, when some of them were desirous of sharing in Christ's earthly kingdom, and when, also, Peter called attention to what he had given up for the sake of the Lord (Matt. 19: 28), "Verily I say unto you, that ye who have followed Me, in the regeneration when the Son of Man shall sit on the throne of His glory, ye also shall sit upon twelve thrones judging the twelve tribes of Israel."
What an urgent call this is to go in for all that the Lord has for us, for those who are willing to suffer with Him now will surely reign with Him in His coming glory.
Again, John says, "I saw," and this time it was those who had been beheaded because of the testimony of Jesus, and because of the Word of God. This body of martyrs is a special set of people. They are evidently a part of that company which John had previously seen, and who are described under the fifth seal as those who had been slain because of the Word of God, and because of the testimony which they held. "And. when he had opened the fifth seal, I saw under the altar the souls of them that were slain for the Word of God, and for the testimony which they held." "And white robes were given unto them: and it was said unto them, that they should rest yet for a little season, until their fellow-servants also, and their brethren, that should be killed as they were, should be fulfilled" (Rev. 6: 9-11). The whole company is now seen.
This special class is further described as those who had not worshipped the beast nor his image, nor received his mark on their foreheads or on their hand. We know there will be a terrible time of slaughter during the Great Tribulation after the rapture beforehand, (Luke 21: 34-36; Rev. 3: 10). …
-------
REWARD
So also no price is too great to pay for the coming glory. When Savonarola was asked to compromise his message and the Pope offered him the scarlet hat of a Cardinal, he replied:- "I want no red hat but that of martyrdom, coloured with my own blood." The Reformation that followed under Luther had its very roots in the blood of Savonarola's martyrdom. But more than that. "I saw the souls of them that had been beheaded for the testimony of Jesus, and they lived, AND REIGNED WITH CHRIST A THOUSDAND YEARS" (Rev. 20: 4).
Courage, friend, and do not stumble,
Though the path be dark as night;
There's a Star to guide the humble –
Trust in God and do the right.
Perish policy and cunning,
Perish all that fears the Light!
Whether losing, whether winning,
Trust in God and do the right.
Simple rule, and safest guiding,
Inward peace, and inward might,
Star upon our path abiding –
Trust in God and do the right.
There's a Star to guide the humble –
Trust in God and do the right.
-------
THE PRIZE
By MISS E. M. LEATHES
Beyond the wondrous gift of Eternal Life in Christ Jesus, Paul unveils a marvellous secret of a prize to be won, and a priceless treasure to be secured by all who are willing to count the cost. We find him declaring with eager intensity, "I press on, if so be that I may lay hold on that for which also I was laid hold on by Christ Jesus." "Brethren," he cries, "I count not myself yet to have laid hold: but one thing I do, forgetting the things that are behind, and stretching forward to the things which are before, I press on toward the goal unto the Prize of the Upward Calling of God in Christ Jesus." And what is the Goal towards which Paul is stretching every nerve and flinging away every hindrance that he may reach it? He then reveals his most thrilling secret. "Howbeit," he declares, "what things were gain to me, those have I counted loss for Christ. Yea verily, and I count all things to be loss for the excellency of the knowledge of Christ Jesus my Lord: for Whom I suffered the loss of all things, and do count them but refuse, that I may gain Christ" (or win) (Phil. 3: 12, 13, 14, 7, 8. Amer. R.V.)
And for those who are out to win this prize the Apostle gives another illustration. Paul had probably watched the runners who competed for the prize in the Greek Games, when the winner received a laurel crown. "Know ye not," he asks, "that they that run in a race run all, but one receiveth the prize? Even so run; that ye may attain." We know that the competitors in these races had to undergo a very arduous physical training beforehand. So Paul continues, "Every man that striveth in the games exerciseth self-control in all things. Now they do it to receive a corruptible crown but we an incorruptible. I therefore so run, as not uncertainly so fight I, as not beating the air: but I buffet my body, and bring it into bondage: lest by any means, after that I have preached to others, I myself should be rejected" (or disapproved from the prize) (1 Cor. 9 : 24-27. Amer. R.V.) Note the Lord's words to the lukewarm Church of Laodicea. "He that overcometh, I will give to him to sit down with Me in My Throne, as I also overcame, and sat down with my Father in His Throne" (Rev3: 21. Amer. R.V.) If you have watched the runners in a race, you will have noted as I have done, that they all start together, but from various causes one after another falls out. I have watched such a race till finally only two remain, and even they are pressed beyond measure: then one suddenly with his last ounce of strength reaches frantically forward and touches the Goal.
I am certain there are many of God's intrepid followers today, who are being tested beyond all their natural resources: it is at such a time when absolute reliance on God alone will avail. A free translation of 2 Cor. 12: 10, runs thus- "I take pleasure in being without strength, in being chased about, in being cooped up in a corner, for when I am without strength, I am dynamite." And now comes to us ringing down the centuries from the depths of a Roman dungeon the triumphant shout of that old battered and wounded warrior, Paul. He exclaims, "I have fought the good fight, I have finished the course, I have kept the faith: henceforth there is laid up for me the crown of Righteousness, which the Lord, the Righteous judge, shall give to me at that Day; and not to me only, but also to all them that have loved His Appearing" (2 Tim. 4 : 7, 8. Amer. R.V.)
‑The Midnight Cry.
-------
SEVENTY TIMES SEVEN
When on the fragrant sandal tree
The woodman's axe descends,
And she who bloomed so beauteously
Beneath the keen strokr bends,
E'en on the edge that wrough her death,
Dying, she breathes her sweetest breath,
As if to token, in her fall,
Peace to her foes, and love to all.
How hardly man this lesson learns,
To smile and bless the hand that spurns,
To see the blow, to feel the pain,
And render only love again.
"IF I DELIVER MY BODY TO BE BURNED, BUT HAVE NOT LOVE, I GAIN NOTHING:" (1 Cor. 13: 3).
THE END