Another Christmas
Part 1
Our Christmas Card to You
Another Christmas – what a fuss,
We wonder what it holds for us.
And then, rebuked, we call to mind
That Christ was born to save mankind.
He came from bliss beyond compare;
He stooped so low, our lot to share;
And there among the humblest streak,
He came to live and work and speak.
And not alone was He to serve,
Christ came to die a shameful death.
And through the cross He took our place
And taught us how to live on earth.
The Cross speaks of pardon to our souls:
Of love that will not let us go.
And this is why Christ came to earth,
That we might have a second birth.*
The Cross unites us to the Crown.**
It is the royal path to bliss.
This Christmas we should all do well,
For Christ must come back here to dwell.***
He cometh, and a thousand voices
Call out to saints, 'wretched,' 'blind' and dumb;****
Surely He cometh, and the earth rejoices +
Glad in His coming Who hath sworn, 'I come'.++
Notes.
*That is, birth from Sheol/Hades in "the lower parts of the earth"; for the saints are the'Body' of Christ, Eph. 4: 12, 16; Col. 1: 18, etc. And in that 'Body' each has his/her place, (Psalm 139: 15, 16).
"The Israelites, following the death of the firstborn, possessed spiritual life. Thus, they had to be raised from the place of death to walk 'in newness of life' – something having to do with the spiritual man alone, for this resurrection has nothing to do with the man of flesh. He is left in the place of death.
This is pictured during the present dispensation through the act of baptism A person (a Christian), having experienced the death of the firstborn vicariously (through the blood of the Paschal Lamb Who died in his stead), is placed down in the waters. He then, within the symbolism involved, finds himself in the place of death, beneath the waters.
But, because the One providing the vicarious death conquered death, the Christian can be removed from the waters and find himself in the position of having been raised with Christ (Col. 2: 12; 3: 1ff).
And this position – wrought through supernatural, resurrection power – the Christian is to walk 'in newness of life' (Rom. 6: 4), with a view to an inheritance in another land, within a theocracy. …
"There must be a [future] resurrection in view. …
"This is why both ('water' and 'Spirit') are set forth side-by-side in John 3: 5; and this is why the epistles, drawing from the types, go to such great lengths to call all the various facets of this matter to a Christian's attention. Only through this dual means can a Christian be successfully led to the goal of his calling. Only through this dual means can a Christian enter into the kingdom of God." (A. L. Chitwood).
** See Romans 8: 17b; Acts 14: 22; Revelation 2: 26.
*** See, - Luke 1: 32; Acts 1: 11; Revelation 11: 15b.
**** See, - Revelation 3: 17; 3: 11.
+ See, - Romans 8: 21.
++ See, - Luke 22: 28-30; Revelation 3: 21, 22.
* * *
Part 2
Three Selected Writings
1. The First Christmas Gifts
Usually the first thoughts in our minds associated with Christmas are about gifts – what to give, and wondering what will be given to us. Seldom do individuals think of the Gift of gifts.
When the wise men from the East came to Jerusalem seeking Him who was born King of the Jews, they came to worship Him until the star of the East led them from Jerusalem to Bethlehem.
There with His mother Mary, they found the child Jesus and fell down and worshiped Him. Part of their worship was the presentation of gifts. Of course the Lord Jesus was God's love Gift to the world, and in appreciation of this wonderful Gift from the heavenly Father, they gave gifts to the Christ Child.
Now in a sentence – the presentation of the gifts by the wise men expressed to all creation their belief that this Child was Prophet, Priest, and King – God manifest in the flesh. And because the Lord had given Himself for us, what better gift can we give Him than to acknowledge before the whole world that He is our Prophet, Priest, and coming King? This is done by expressing a personal faith in the Lord Jesus Christ, and through the power of His Holy Spirit, living for His honour and glory.
* * *
2. A Denial of the Second Advent and Millennial Reign
With the vast majority of regenerate believers of all groups openly denying the Second Advent and Millennial Reign, our Lord's warnings to His Church become extraordinarily significant, with the drastic consequences of disobedience.
A study of the elements that make up the essential attitude of our hearts toward the Lord Jesus and His Return in the New Testament, actually number twelve. By no chance could all this admonition and example be a casual matter – for there are scores of references with their contexts to Christ's Coming for His "faithful" ones. We cite these:-
1. "Wait for" – Hebrews 9: 28, "Unto them that wait for Him shall He appear a second time, apart from sin, unto salvation." 1 Corinthians 1: 7. "Waiting for the revelation of the Lord." Also Romans 8: 19, 23. 25; Galations 5: 5; Philippians 3: 20; also 1 Thessalonians 1: 10.
2. "Give diligence" (an overplus word) – 2 Timothy 2: 15. "Give diligeance to present thyself approved unto God." Heb. 4: 11.
3. "Working" (both ergon and poieo, Greek) – Colossians 4: 11, "Fellow-workers unto the kingdom of God." 1 Timothy 6: 18, "Rich in good works … laying up … lay hold on …" Paul speaks 16 times of "good works." Total usage is 26 times; look them up. We are "saved" without works – we are studying Rewards here.
4. "Awake" – Romans 3: 11-13, "That now is the time to awake out of sleep, and now is our salvation – [end time rapture or resurrection of the dead for reward (Luke 21: 34-36; Revelation 3: 10; Luke 14: 14; Philippians 3: 11; Hebrews 11: 35b)] – nearer … the night is far spent, the day is at hand." - Ephesians 5: 5ff..
5. "Watch" – Luke 21: 36. "Watch ye therefore … (thus) accounted worthy to escape" (in rapture). Mark 13: 35; Matthew 24: 43; Revelation 16: 15. Used 15 times.
6. "Pray" – Luke 21: 36, "And pray always … escape." Escape used 13 times.
7. "Look for" – Titus 2: 13: "Looking for that blessed hope." Jude 21, etc. Used 14 times.
8. "Hastening unto" – 2 Peter 3: 12: "Hastening unto the day of God." Three times.
9. "Endurance" – James 1: 12: "Blessed is the man that endureth (hupomeno, Greek) temptation … approved … the crown." Hebrews 12: 1; Matthew 24: 13; Mark 13: 13. Twelve times, and another great word (makrothumia, Greek), 2 times, James 5: 7, 8; Hebrews 6: 12, "Be patient therefore unto the coming."
10. "Love" – 2 Timothy 4: 8, "Unto them that have loved His appearing." Contrast Demas (verse 10; James 4: 4). Matthew 24: 12. The overcomers (Revelation 12: 11) "loved not their lives unto death." The word is hagios, the deeper word for love. 11.
11. "Ready" – Matt. 24: 44: "Therefore, be ye also ready … the Son of man cometh." Luke 12: 40. This word is used fully 10 times re prepardness. "All things are now ready!" Are We?
12. "Abide" – 1 John 2: 28: "And now little children, abide in Him; that if He shall be manifested, we may have boldness, and not be ashamed before Him at His presence?" 1 John 2: 17: "He that doeth the will og God, abideth forever." 1 Corinthians 3: 14: "If any man's work abide …" Five times.
Summary
Thus there are 122 references to one's deep, innate attitude toward our Lord's return. The worldling, the apostate, the agnostic, the cleric minus the evangelical message (1 Corinthians 15: 1-4), the all-absorbed world-betterer without "the blessed hope," these and multitudes everywhere of indifferent, self-pleasing pleasing believers will be shortcomers in that day – not "overcomers" as the foregoing Scriptures reveal these to be. It is His Standard – not ours! Do we "love His appearing?"
* * *
3. Wait for Him
My soul waiteth for the Lord more than they that watch for the morning.-
Psalm 130: 6.
To wait for His Son from heaven. -
1 Thessalonians 1. 10.
Behold, I come quickly ... Surely I come quickly; Amen. Even so, come, Lord Jesus. - Revelation 22: 7, 20.
-------
"And ye yourselves like unto men that wait for their Lord" (Luke 12: 36). Such is our Lord's description of the attitude in which His people ought continually to be found. Before His departure He left with His disciples this comforting assurance: "I will come again, and receive you unto Myself" (John 14: 3); and after He had departed, while the astonished disciples gazed up into heaven, angelic voices reminded them of the same glorious truth, "This same Jesus, who is taken up from you into heaven, shall so come in like manner as ye have seen Him go into heaven" (Acts 1: 11).
This grand fact should be kept distinct from all questions relating to accompanying events. It is to be regretted that long and bitter controversies over prophetic topics have tended both to obscure and discredit the doctrine of the second advent of our Lord. Whatever disagreement may exist as to the interpretation of certain scriptures bearing upon time, manner, and order of occurrences, there is a general agreement on the one point that He will come again; and in apostolic days the hope of His return occupied a prominent place in the minds of teacher and taught. When the Thessalonians received the gospel, they "turned to God from idols to serve a living and true God, and to wait for His Son from heaven" (1 Thessalonians 1: 9, 10). In the brief summary of elementary doctrine contained in Paul's epistle to Titus, chapter 2, verse 13, prominence is given to this truth: "Looking for that blessed hope, even the appearing of the glory of our great God and Saviour Jesus Christ."
Our Lord has represented Himself as the absent Bridegroom who will come to receive His bride (Matthew 25: 1-13), and as the Lord of His servants who will come to take account of their work (Matthew 25: 14-30). To the Jewish Council He declared, "Henceforth ye shall see the Son of Man sitting at the right hand of power, and coming on the clouds of heaven" (Matthew 26: 64). To the Thessalonian Christians, to comfort them under the loss of friends, Paul presents as a heart-sustaining truth, "The Lord Himself shall descend from heaven with a shout, with the voice of the archangel, and with the trump of God: and the dead in Christ shall rise first" (1 Thes. 4: 16).
Thus throughout the Gospels and Epistles we find our Lord and His apostles in various ways unfolding this important doctrine, and placing it in a strong light before the eyes of the church. And, as if finally to remind our hearts, and to add emphasis to the teaching, three times in the last chapter of the Bible do we hear our Lord saying, "Behold, I come quickly." "Watch, therefore, for ye know not what hour your Lord doth come."
A practical truth.
Against this doctrine it is often urged that it is not practical. It is regarded as merely speculative; but this is a mistake. Rightly understood, its influence on life and service is most powerful.
The two parables in Matthew 25 of the Virgins and the Talents indicate the practical bearing of this subject. The parable of the Virgins is designed to teach the duty of watchfulness and expectancy. But the parable of the Talents serves as a complement to it, showing what the character of that waiting should be: that it should not be an idle "gazing up into heaven," but a diligent occupying till He come.
It is a stimulus to holiness.
"Every man that hath this hope set on Him purifieth himself, even as He is pure" (1 John 3). The consideration of the return of the Lord Jesus Christ is eminently fitted to quicken us in watching against sin and cultivating purity of life. Our desire will be to "abide in Him, that, if He shall be manifested, we may have boldness, and not be ashamed from Him at His presence" (1 John 2: 28). The thought that we may speedily be called into His presence will make us anxious so to conduct ourselves that we may be ready at any moment to meet Him. There are many motives to holiness set before us in the Scriptures, but there is surely not one more powerful than this – "Behold, I come quickly."
It is a stimulus in service.
"I charge thee," says Paul to Timothy, "before God, and the Lord Jesus Christ, who shall judge the living and the dead, and by His appearing and His kingdom; preach the word; be instant in season, out of season" (2 Timothy 4: 1, 2). What can be more forcible and significant than this? Here the fact of the second advent of Christ is made the ground of a special and solemn appeal to Timothy to be diligent and faithful in service. If this truth holds its right place in our thoughts, then it cannot fail to awaken a desire to serve Him as we shall wish to have served Him when all earthly opportunities are over and we stand before His judgment seat. If we truly love Him, it will be our ambition to please Him, and to gain the expression of His favour when we see Him. If we acknowledge His authority, it will be our desire to give practical proof of it by steady obedience to His commands, so that we may not have to suffer loss at that day. Our Lord not only said, "Blessed are those servants whom the Lord when he cometh shall find watching" (Luke 12: 37), but also, "Blessed is that servant, whom his Lord when he cometh shall find so doing" (Matt. 24: 46).
Although the question of the acceptance of our persons was settled when we believed in Jesus, the acceptance of our works is another matter, and for this we wait the day of His appearing. Then "every man's work shall be made manifest: for the day shall declare it, because it shall be revealed in fire; and the fire shall try every man's work of what sort it is. If any man's work abide which he hath built thereupon, he shall receive a reward. If any man's work shall be burned, he shall suffer loss: but he himself shall be saved; yet so as through fire" (1 Corinthians 3. 13- 15).
A stimulus in self-judgment.
Again, the doctrine of the second coming of Christ, is a stimulus to self-judgment. "If we would judge ourselves, we should not be judged." We may, and ought, to anticipate the tribunal of Christ. By the discovery and confession of our sins now, we do not leave them to be dealt with hereafter; for, "if we confess our sins, He is faithful and righteous to forgive us our sins, and to cleanse us from all unrighteousness" (1 John 1: 9). Remembering what our Lord has said respecting the suddenness of His appearing, we shall be the more diligent in self-examination, so that we may have "a conscience void of offence toward God," and may not have to go forward to the judgment seat with a burden of unconfessed sin. The Israelites were directed to keep the camp free from every unclean thing, because the Lord their God walked in the midst of them. Surely the prospect of the sudden appearance of our Lord, if kept vividly before our minds, would beget in us a like carefulness for the purity of our hearts and ways, and the exclusion of everything that would defile.
An encouragement to patience.
The predicted return of Christ is also an encouragement to patience. When the apostle James would encourage oppressed believers to patience under their sufferings, he directs them to the same glorious prospect: "Be patient, therefore, brethren, until the coming of the Lord" (chapter 5: 7); "Be ye also patient; stablish your hearts: for the coming of the Lord has drawn near" (chapter 5: 8). So also, Paul, in comforting the Thessalonians under persecutions, says: "To you who are troubled rest with us, when the Lord Jesus shall be revealed from heaven with His mighty angels" (2 Thessalonians 1: 7). All the trials and sufferings of believers will terminate then. Their cause is in the hands of a mighty Redeemer, and they may well leave vengeance to His execution. "Vengeance is Mine: I will recompense, saith the Lord" (Romans 12: 19).
How often the people of God have been perplexed by the seeming contradictions of Divine providence! The ungodly prosper, and increase in riches, while the godly are poor and afflicted. Oppressors are allowed to march in triumph, and the feeble flock of God is trampled under their feet. The appearing of Christ will rectify that which now, to our limited gaze, appears so wrong. "The Sun of Righteousness will arise with healing in His wings;" and then we shall be able to "discern between the righteous and the wicked, between him that serveth God and him that serveth Him not" (Malachi 3: 18). Then the last mark of reproach shall be completely rolled away, and Christ and His church be eternally vindicated before the whole universe.
Salutary discipline.
The waiting which the delay of Christ's return involves constitutes a salutary discipline. There is scarcely anything more difficult to do than to wait. Patience is not a common virtue. It does not require much acquaintance with life, either our own or others, to bring us to this conclusion. It is easier to do than to suffer, to act than to be still.
King Saul was tried by this test, and failed. His standing orders for critical times were, to wait for Samuel's appearance for the space of seven days. The history shows how on one memorable occasion he waited, but not long enough; then he acted upon his own responsibility, and disobeyed. Although we would not dare to put it into words, and indeed, would shrink with horror from an attempt to formulate such an idea, yet does there not now and then start into our minds the dim shadow of a suspicion that there must be some flaw in the Divine arrangements? and are we not tempted, like Saul, to anticipate Him, and put our hand out to expedite the result? Let us be on our guard against this snare. Impatience will hurry us into mistakes, dishonouring to God, distressing to ourselves; while faith and patience will keep us calm and steady till the fulfilment of the promise. "Though it tarry, wait for it; because it will surely come, it will not tarry" (Habakkuk 2: 3).
While we wait for Him every virtue is called into exercise.
"We walk by faith, not by sight." Hereafter, faith will cease, and it will be easy to serve God in the presence and enjoyment of all the glory and happiness of the future state. But to serve Him now - amid scorn, reproach, unbelief, perplexities, weakness, and opposition - to maintain faith in the presence of infidelity, meekness under injury, patience under persecution, hope in spite of discouragement, faithfulness amid general unrighteousness, - these are the things that glorify God, exalt His name, and develop Christian character.
We shall not wait in vain.
"They shall not be ashamed that wait for Me" (Isaiah 49. 23). These are the words of Jehovah of hosts. His honour is at stake. Did any ever turn their eyes in vain to the cast as morning approached, and fail to see the streaks of dawn announcing the advance of day? Did any, after the long reign of winter, look in vain for the signs of returning spring and summer? Never have these ordinances of Nature failed, but, true to His ancient covenant, the great and beneficent Creator has caused the seasons punctually to appear.
It is upon the word of that same God that we rely. "I wait for the Lord, my soul doth wait, and in His word do I hope. My soul waiteth for the Lord more than they that watch for the morning; I say more than they that watch for the morning" (Psalm 130: 5, 6). "The Lord is not slack concerning His promise, as some count slackness; but is long suffering to youward " (2 Peter 3: 9). With Him "Slow circling ages are as transient days."
As certainly as the periods of day and night, and the circle of the seasons run their course, so with equal faithfulness will it be found that the larger prophetic circles fulfil their round. Vast they are, and baffle our limited comprehension; but they are accurately measured by Him who "meted out heaven with a span," and are even now running on towards their close. "These times and seasons" the Father hath set within His own authority; and though we may not know "the day and hour," we may discern the gathering signs, and look up and lift up our heads with joy, knowing that our redemption draweth nigh. "And it shall be said in that day, Lo, this is our God; we have waited for Him, and He will save us: this is Jehovah; we have waited for Him, we will be glad and rejoice in His salvation." (Isaiah 25: 9).
* * *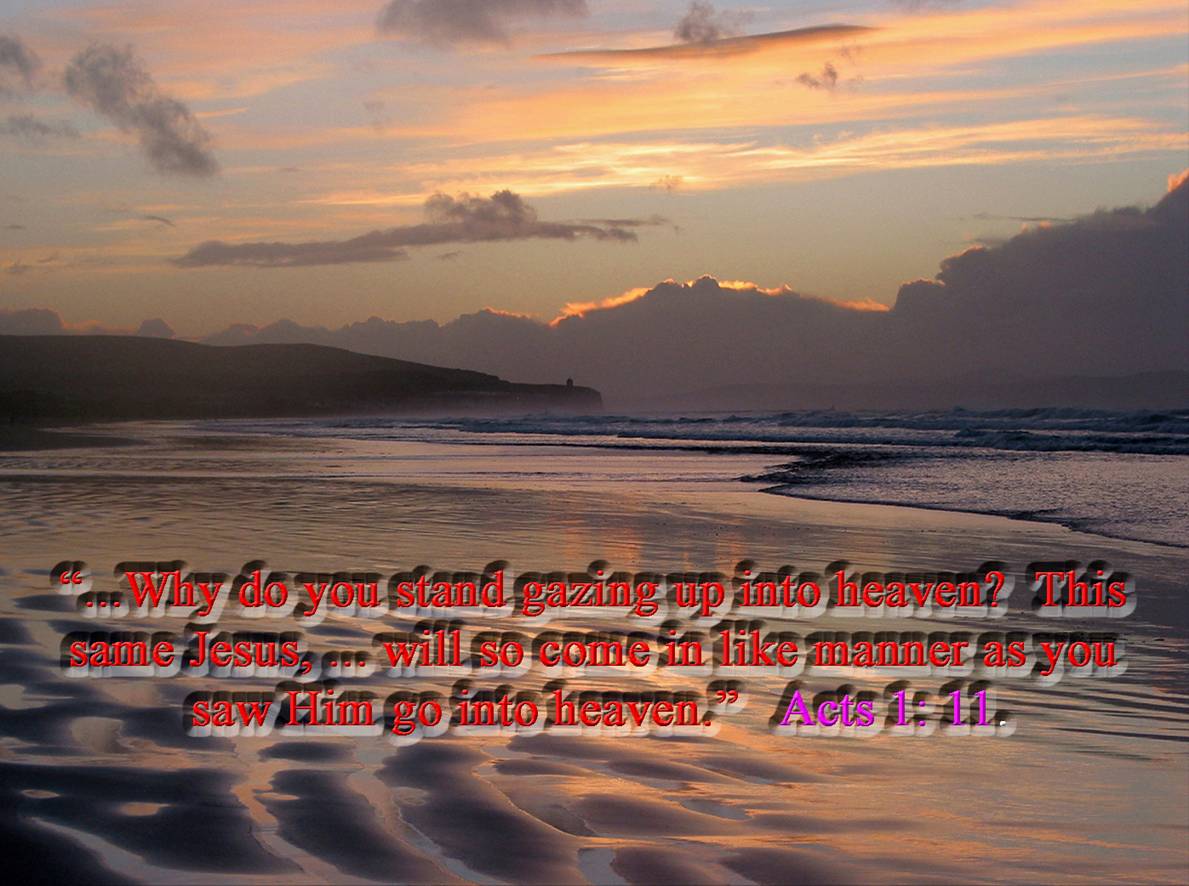 Our queen's late father said the following in one of his Christmas Address' in the 1940's –
"I said to the man who stood at the gate of the year, give me a light that I may tread safely into the unknown, and he replied: 'Go out into the darkness and put your hand into the hand of God. That shall be to you better than light and safer than a known way.'" Christ is indeed the 'Light' urgently needed for the Christians' walk. His light will show His disciples the way to enter into the 'inheritance' in 'the kingdom of God'.
* * *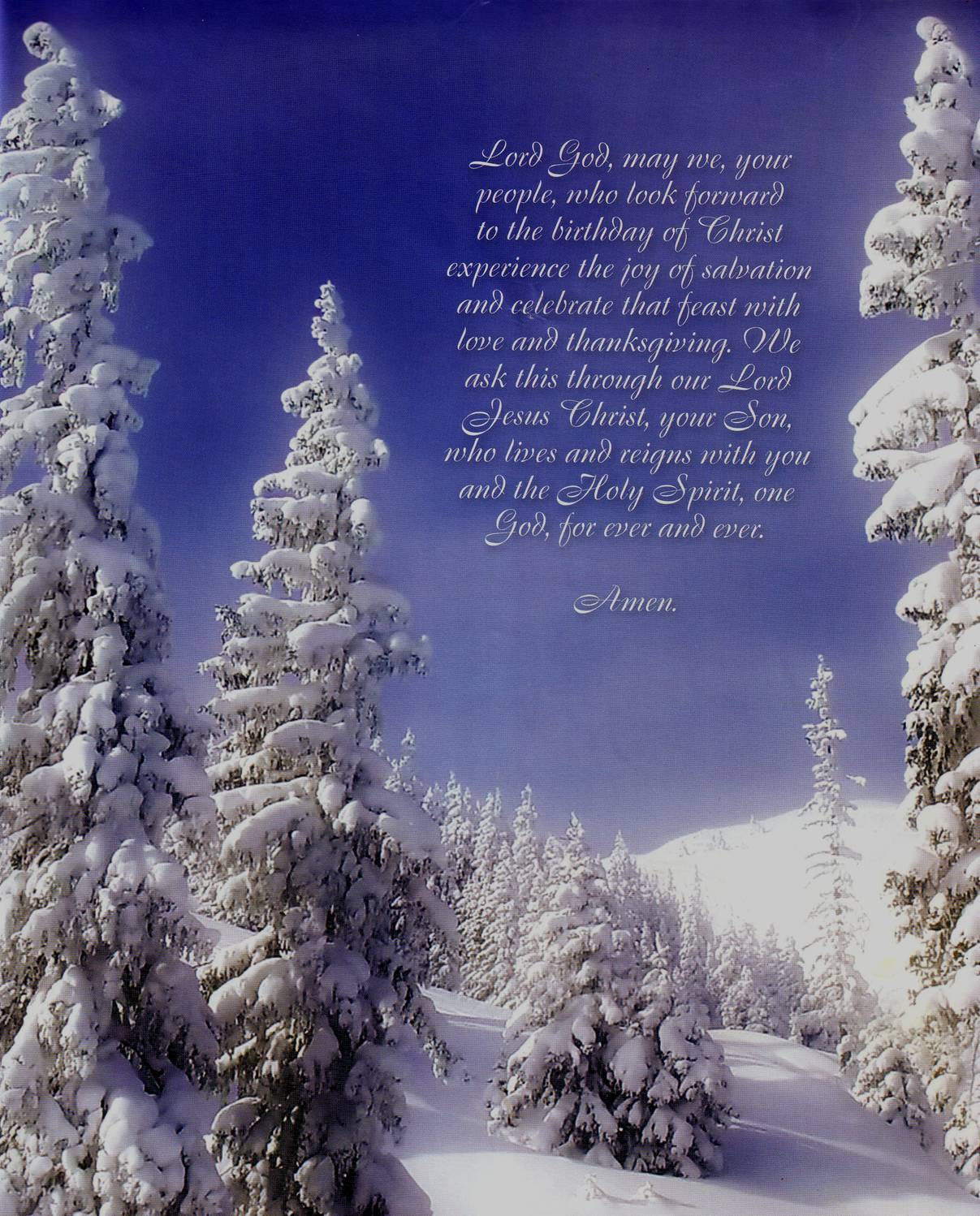 Picture Above:- n:vision, Issue 27 / Christmas 2011
Christmas Text
"Uphold me according to thy word, and quicken me; and make me not ashamed of my expectation. Help me and I shall be saved;* and I will meditate in thine ordinances continually:" (Psalm 119: 116. 117, Septuagint).
* Note. This future salvation, is what Peter calls: "The end of the faith [the] salvation of souls:" (1 Perter 1: 10, Lit Greek).
-------